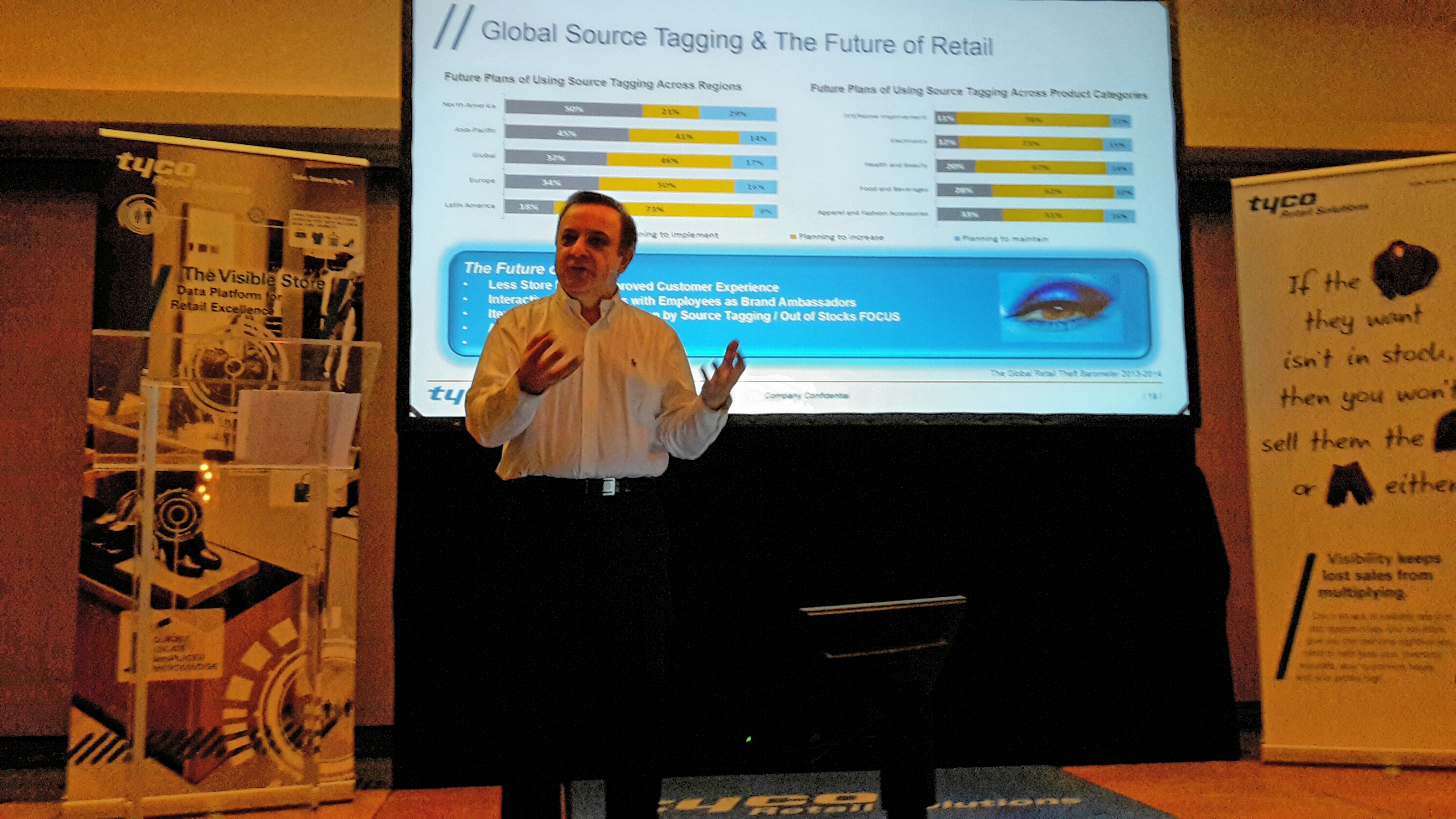 In Rome earlier this month had the pleasure to speak once again to 100+ business leaders from Central, Eastern Europe, Scandinavia, Russia, the Middle East and Africa. Building on the positive response to a similar presentation last year in Budapest, this year's focus was on the latest global retail industry data and hints again at its impact on the future of retail.
Summarizing the key content:
Global Retail Market Highlights (*)
Between 2014 and 2018, retail sales will grow worldwide 5.4%.  The new data indicates that Eastern Europe (+4.8%) and Western Europe (+4.1%) will grow below the global rate. For the regions represented in the audience, the shining star continues to be the Middle East and Africa which will CAGR 9.2% in the same timeframe, the highest retail growth rate of all global markets. 
Global online retail sales will CAGR 11.5% between 2014 and 1019. By region, following are the expected online growth rates: Asia Pacific 14.2%, Eastern Europe 11.8%, Latin America 8.8%, Middle East & Africa 26%, North America, 8.4%, and Western Europe 11%.
The good news for global retail is that the total market size will grow 51% by 2019.  The fastest growth will again be recorded in Middle East and Africa.  Below chart summarizes the market size by region ($M).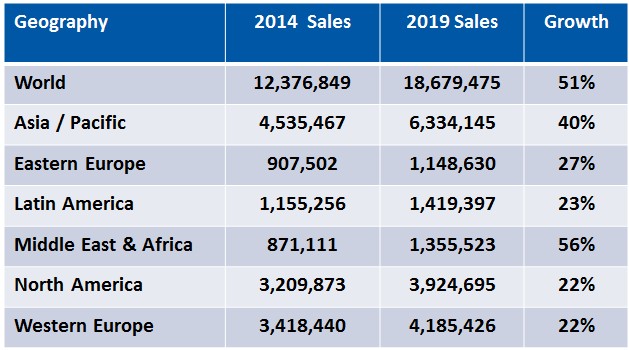 Global Retail Development Target Countries
According to the latest AT Kearney GRDI (**) study, for the global retail industry it is full steam ahead.  The top 10 hottest countries for retail expansion are Chile, China, Uruguay, United Arab Emirates, Brazil, Armenia, Georgia, Kuwait, Malaysia, and Kazakhstan. 
AT Kearney predicts that in 2014, the country opening for retail opportunities is Nigeria, but growth in this country has substantial political and economist risk. Euromonitor also calls Nigeria the world's fastest growing market. 
Euromonitor ranks Russia as Europe's 4th largest e-commerce market (UK, Germany, France are top 3).  Russia has the largest market by Internet users in Europe and is seeing strong online demand for apparel, footwear, and home care products. 
European Shopping Center Development 
The latest Cushman & Wakefield European Shopping Centre Development report indicates that total European retail shopping space increased 3.3% in 2014. For the continent, Western Europe accounts for 69% of the total Global Leasable Area (GLA), but heavier development continues in Central & Eastern Europe which in the second half of 2014 added 2.2 million square meters of retail space, compared to 981,000 square meters in Western Europe. Russia was responsible for nearly half of all the shopping center space added in the last six months of 2014. Note the go forward differences in 2015-2016 retail expansion between Western and Eastern Europe below: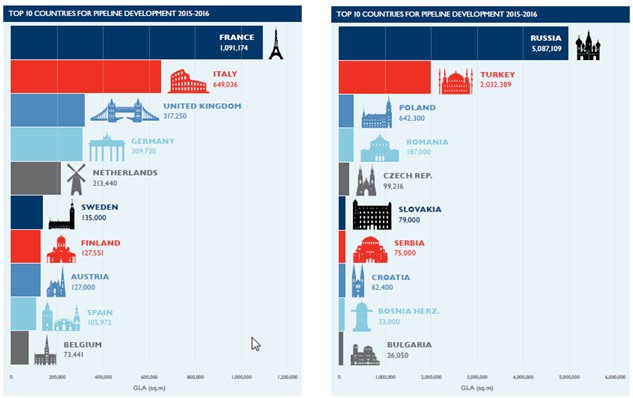 Global Retail Shrink
In 2014, retail shrink cost retailers $128.5 billion in the 24 countries surveyed in the Global Retail Theft Barometer.  The top 3 countries with the highest shrink were Mexico, China, and USA.  Depending on the country, retail crime cost each household a range of $74 to $541. Turkey, China, Poland, and Brazil registered the lowest retail crime per household.  Following is a comparison of the shrink rates between 2013 and 2014: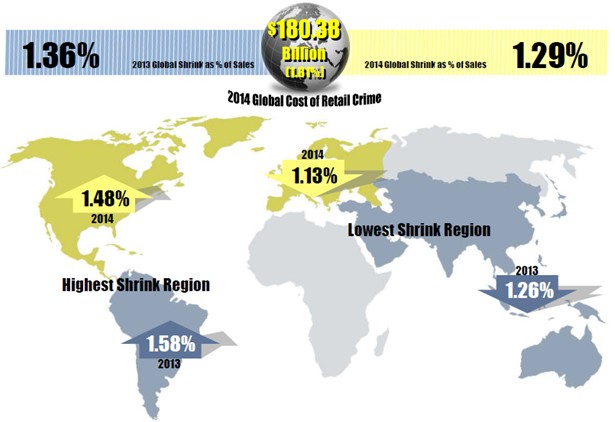 The Future of Retail
The retail growth engine of Europe remains Russia, Eastern Europe, the Middle East, and now Africa. The future of retail will include:
Less store labor / improved customer experience
Interactive retail stores with employees as "Brand Ambassadors"
A connected Internet of Things (IoT) ecosystem with item level intelligence driven by onmichannel / source tagging focus
An increased focus on "Value" integration, i.e. sweating the technology assets
A sustainable retail future. 
All of these trends will arrive faster in the retail growth country engines of Europe. 
----------------
(*) Sources: Deloitte, AT Kearney, The Economist, Euromonitor, IMF, PwC, Kantar, Planet Retail
(**) GRDI - Global Retail Development Index - Ranks the top 30 developing countries for retail global expansion