Lessons from the Google Acquisition of Nest Technologies
In January, the Economist published a special report on the evolution of technology which they titled "A Cambrian Moment". The premise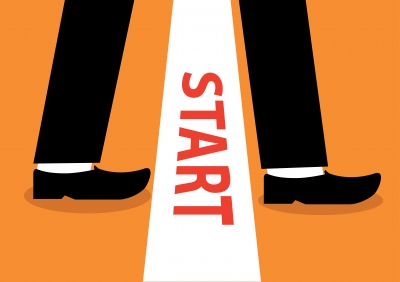 of the special report is that "cheap and ubiquitous building blocks for digital products and services have caused an explosion in (tech) start-ups." The magazine compares the current convergence of technology trends to the "Cambrian explosion" 540 million years ago when life forms began to multiply.
Building Blocks to a Technology Startup
According to Josh Lerner of Harvard Business School, the technologies of startup production have evolved to become cheap and ubiquitous. As a result, new baseline technology components can be combined and recombined into constantly evolving business models.
Building blocks include: free snippets of code available on the web; easy to learn programming frameworks; services for finding developers; services for testing usability; application programming interfaces; the explosion of digital plugs; economical platform hosting services; new online distribution networks; and as a foundation, the internet, which is now faster, universal, and wireless.
The Nest History
Contemporaneous to the publication of the Economist article was the Google acquisition of Nest for $3.2 Billion. Nest was co-founded by Apple engineers Tony Fadell and Matt Rogers in 2010. The company introduced its first product, the Nest Learning Thermostat in 2011.
With the acquisition of Nest, Google is following the Apple formula of investing in platforms connected to the internet. For Google, Nest is the entry point to new "smart home" integrated business models.
Nest began with a thermostat and evolved to a smoke detector. The first thermostat was invented in 1620 and what's considered the modern version was developed in the 1830s. The first electrical heat detector and smoke detector was patented in 1902 in Birmingham UK.
In this interconnected era, every single basic piece of technology, no matter how complex, can be disrupted into a new business model.
Startup Economic Indicators
A Mainsail Partners (growth equity firm) survey of 500 entrepreneurs found that:
54% of respondents expect USA economy to do better in 2014, up from 42% last year.
75% expect their business to grow faster in 2014, up 10% from last year.
52% list innovation as the top area for investment.
Nearly half cite hiring the right talent as a barrier to growth.
10 Ideas to Launching your Startup
The technology and economic megatrends are aligned. If you have the passion, here are 10 ideas for launching that startup:
Step back and assess the world around you. Find the intersection between your passions and business opportunities.
Partner with someone that shares your vision of the future.
Spend a lot of time doing the homework on the ideas selected.
Assess investment requirements. Create a budget.
Leverage the new tools outlined at the opening of this post to minimize the startup risks.
Understand that the journey will be difficult.
Have a multistage action plan with specific target goals.
Expect setbacks and adjust to mistakes quickly.
Have a clear vision of the prize.
Remind your team every day what awaits success.
The Productive Disruptor
If you are an entrepreneur that prefers to work within an established company, this is also the time to take a more aggressive role in helping your company speed up innovation. You no longer have the luxury to leverage legacy development cycles. All around you are individuals that are focused on disrupting the company's business model. Your job is at risk. Research the new innovation methods. Offer ideas on both process and product improvements. Become the productive disruptor to help your company grow faster.
Outside or inside your company, the timing to start a technology startup is NOW.
Image from www.freedigitalphotos.net