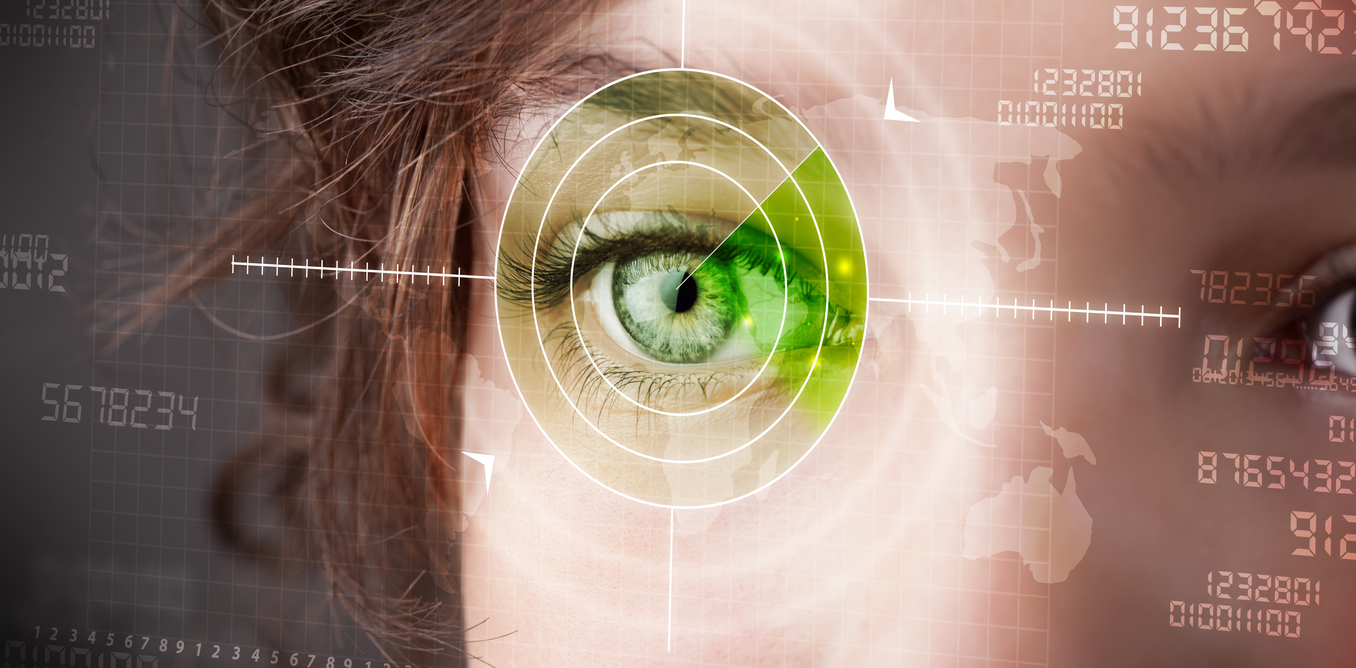 In Part 1 of this FaceID article series, we explored retail applications in USA / UK and were introduced to the face as the next computer cookie. Part 2 introduces us to GAFAM and face recognition in the security and health care industry sectors.
Security has been a primary market for face recognition for some time. Threats of terrorism and violent crime have accelerated its adoption by governments and law enforcement worldwide.
STOP, I Can Digitally See You Now
With a 25% CAGR, the security sector is leading facial recognition deployments worldwide.
From London, Tokyo, Helsinki, Rome and now to Atlanta in USA, airports worldwide are adopting FaceID solutions. Delta Airlines will soon roll out ' curb to gate' facial recognition for travelers departing out of the International Terminal F in Atlanta, the first biometric terminal in the United States. Smile for the camera at self-service check-in including baggage, through security checkpoints, and boarding your flight. Using the technology is optional and will save travelers up to nine minutes per flight.
Your Face Tells Me You Are Sick
Substantial face recognition opportunities are emerging in the healthcare sector. Through face technology and deep learning, "it is already possible to track a patient's use of medication more accurately, detect genetic diseases such as DiGeorge Syndrome with a success rate of 96.6%, and support pain management procedures."
An example healthcare solution is from AiCure which tackles the problem of patients failing to take their medicine. This is a major USA challenge for approximately 50% of patients, leading to an estimated $100 billion in annual costs from hospital admissions.
"When you visit a doctor, it is not just about the eye-to-eye contact, but signs of several diseases can be read from your face. Face recognition technology uses similar ways to find facial traits that reveal clues to health conditions. Every day we look at our face in the mirror and we can't easily recognize a change in our appearance. Machine learning helps in finding health issues with the help of face recognition technology. The new technology is also helping doctors to treat rare genetic disorders."
Follow the Major Disruptors Money
The investments being made by Google, Apple, Facebook, Amazon, and Microsoft (GAFAM) are a good indicator on the potential future direction and growth of disruptive technologies such as face recognition.
The Face Recognition Infused Platforms
FaceID investments have been surfacing in each of the GAFAM software platforms for some time.
Technology convergence and applications outside traditional security are leading to more powerful FaceID based solutions. The combination of artificial intelligence, machine learning, Internet-of-Things (IoT), and cloud computing, plus ever hungry global innovation hubs are accelerating traditional product cycles.
All industries including security are being disrupted by new multi-technology layered innovative solutions. Everyone is now fully aware that the future requires continuous fine tuning (often software driven) of business models to deliver immersive customer experiences.
----------------------
Look for part 3 and 4 of this face recognition article series the week of November 26, 2018.