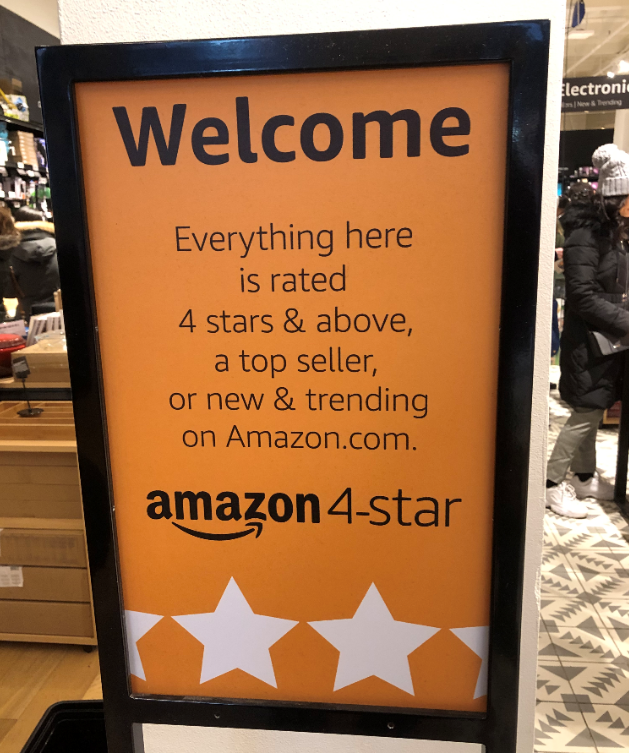 This past week had the opportunity to visit the new Amazon Four-Star physical retail store in New York City. Located in the chic Soho neighborhood, collectively the items in this store have an average rating of 4.4 stars.
Visually let's walk through the store, read some early reviews, and understand why this is a worthy customer experience experiment on the road to the future of retail.
The Four-Star Reviews Are In
"It had $20 kitchen mittens resembling dog paws, $16 USB cables, a corn kernel stripper for $7.99, a $15 mug that reads "Believe in yourself." Oh, and some Alexa stuff...sell quirky, random items - not low-price, everyday household goods - i.e. it isn't directly competing with Walmart or Target." - BuzzFeed
"Similar to the company's other retail stores, signage throughout Amazon 4-star emphasizes the familiar feeling of its website. Items are grouped by "Most-Wished-For," "Highly Rated," and "Frequently Bought Together." People who liked this also liked that. There's even a baby-registry section." - Quartz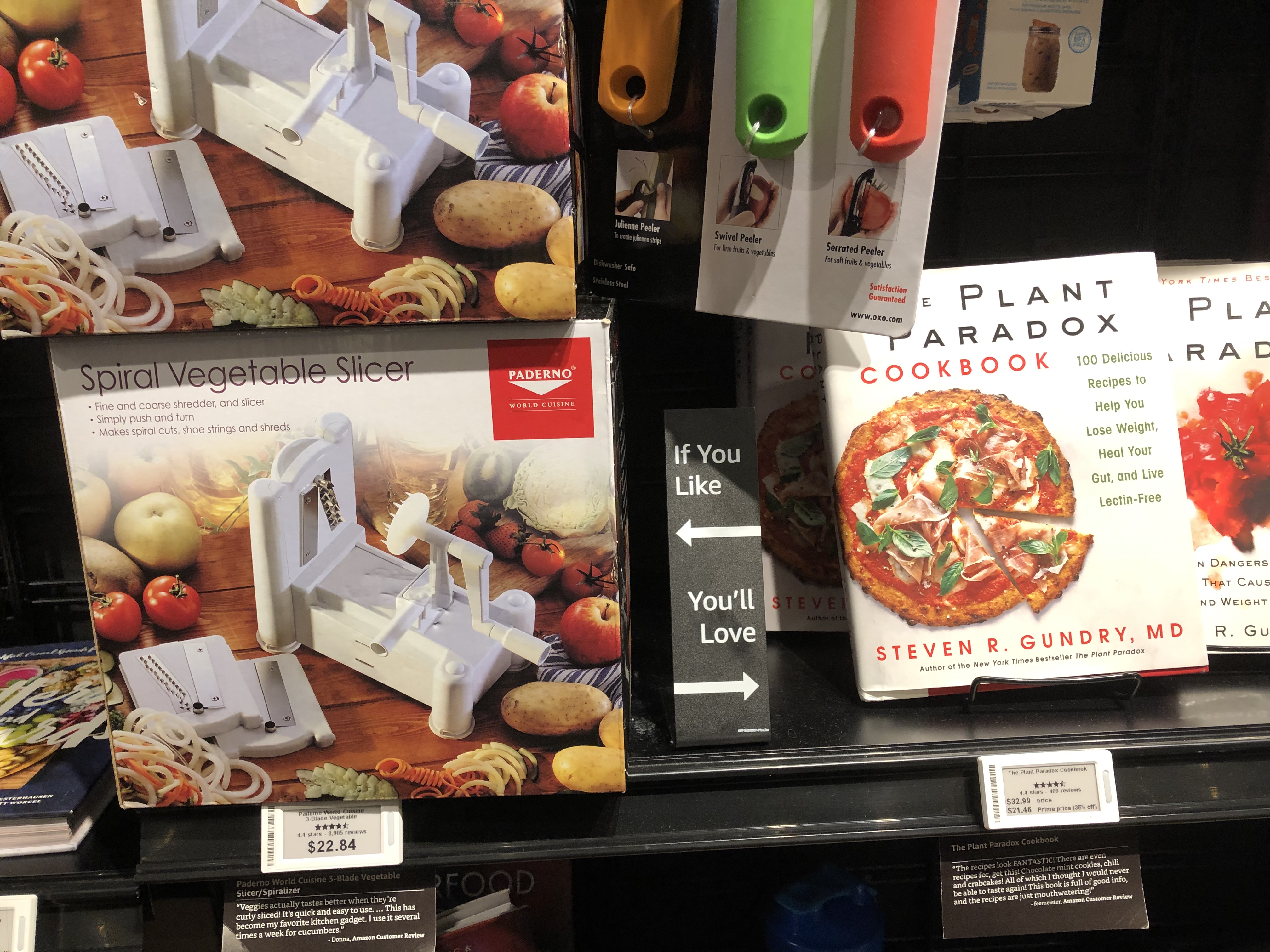 "Bringing Amazon's website to life, the store has digital price tags next to items that show how much Prime members would save on a purchase. Shoppers will also be able to see how many ratings an item has received, what the average rating is, along with certain reviews on display throughout the store." - CNBC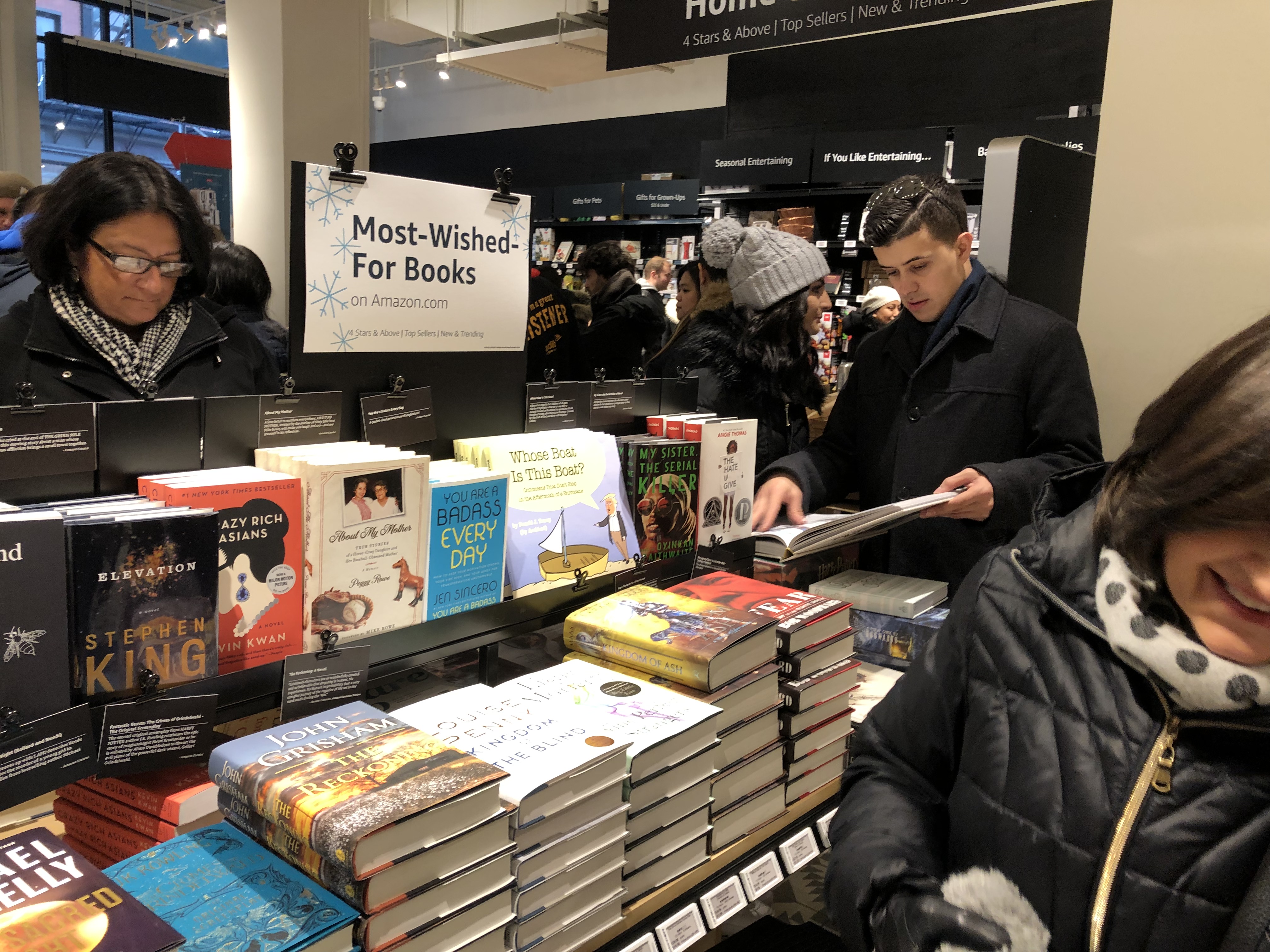 "The "merchants," or whatever Amazon may call them, do not just arbitrarily pick a bunch of its 4-star products to be presented in the store (games, kitchen appliances, electronics, toys and books and an assortment of Echo and Fire products). The merchants are AI and the products are selected by analytical popular demand, validated by interest and sales." -- The Robin Report
The Curated Retail Store Customer Experience
Walking into this physical store, my first impression was that of an old-fashioned general store. No real order to the displays, but a modern approach to matching a wide variety of goods to idea-hunting consumers. Looking into the shoppers faces, saw the same curious look as in other successful brands such as TJMaxx and Zara.
The supporting technologies to the shopping experience were present, but not overwhelming. Electronic shelf labels provided dynamic pricing to the main Amazon.com website, along with Prime discounts information.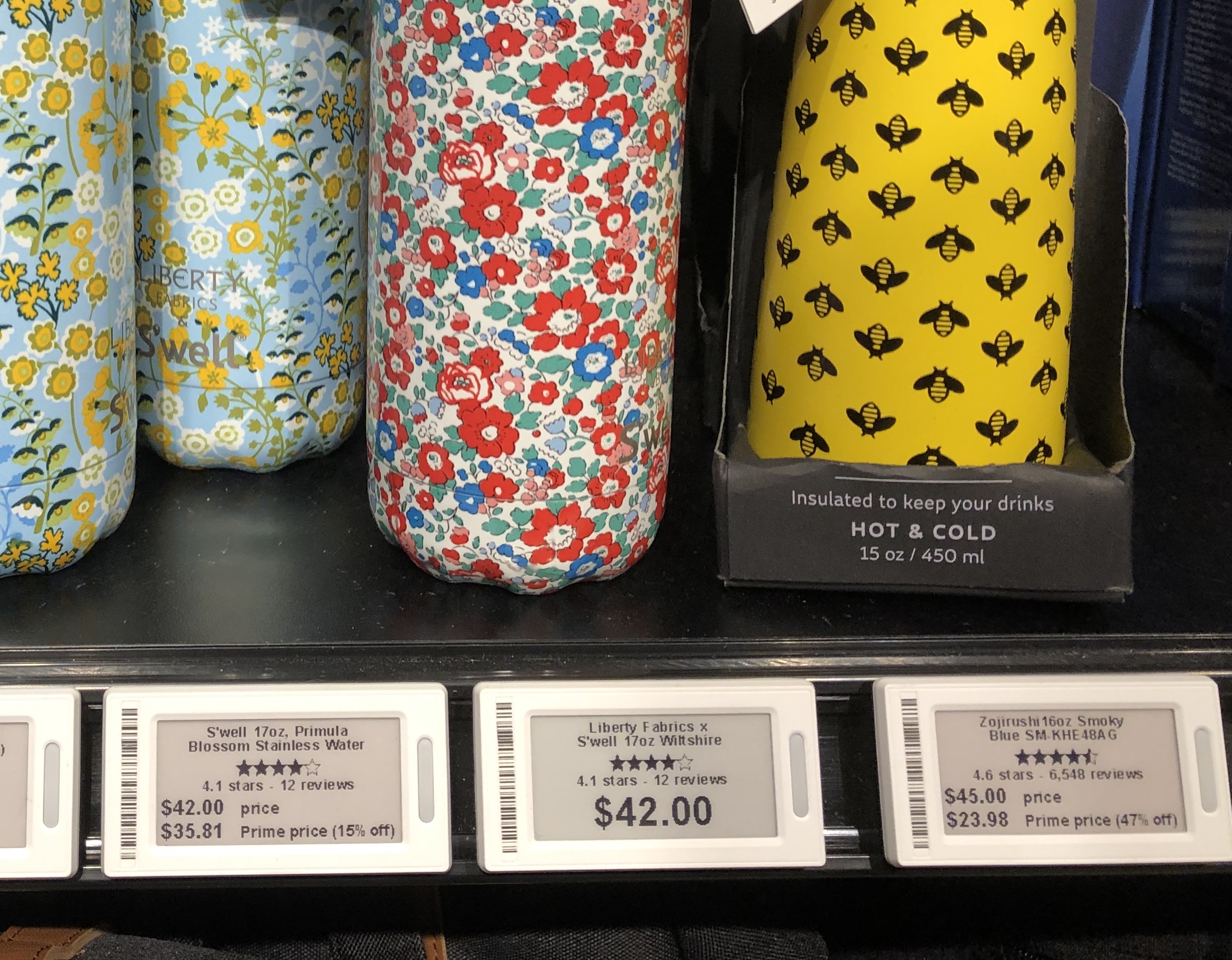 The subtle touch of product reviews on the shelves reinforced the online trend of consumers seeking advice on what they are trying to buy. Amazon's conversion to sales of on-site recommendations could be as high as 60% in some cases based off the performance of other e-commerce sites.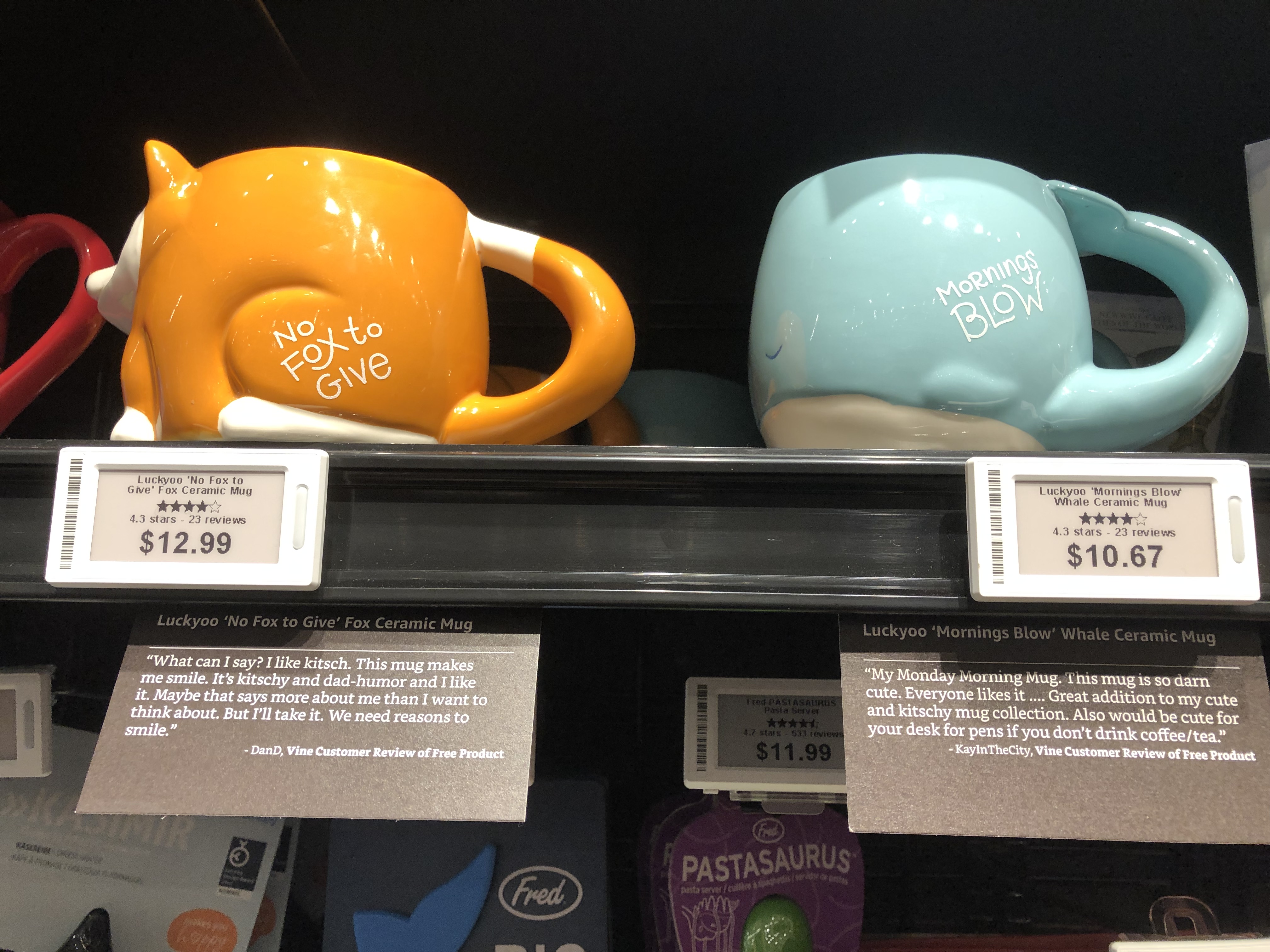 Surprised by the traditional POS approach, but it too has moved to iPad type devices. No Amazon Go experience in this store.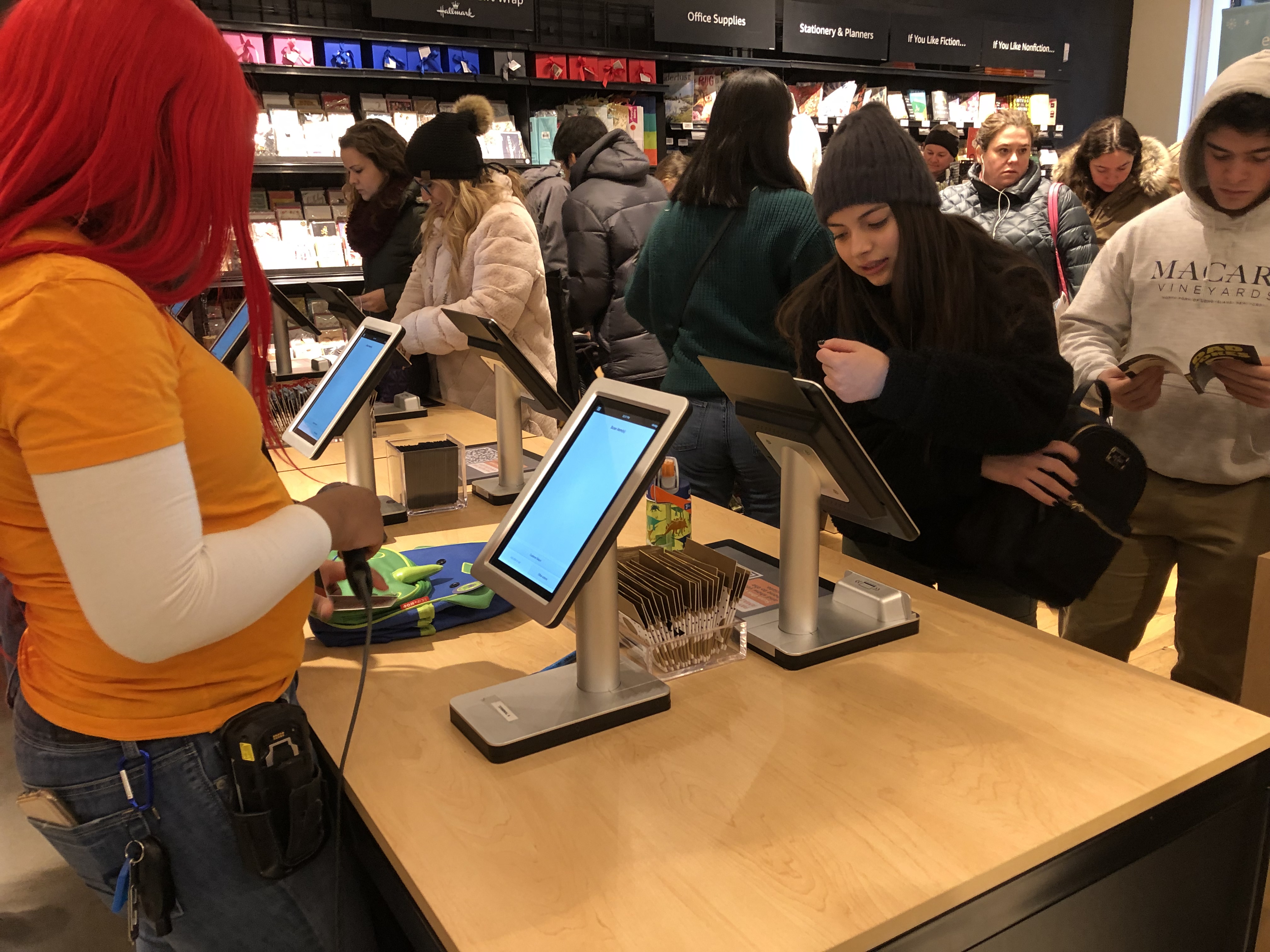 The AI curation of the goods was impressive and agree Amazon has extended themes from its website into the store. Favorites included "Amazon Exclusives", "Most Wished For", and "Trending Around NYC". These point to personalization, scarcity, and impulse buying which are proven consumer buying strategies.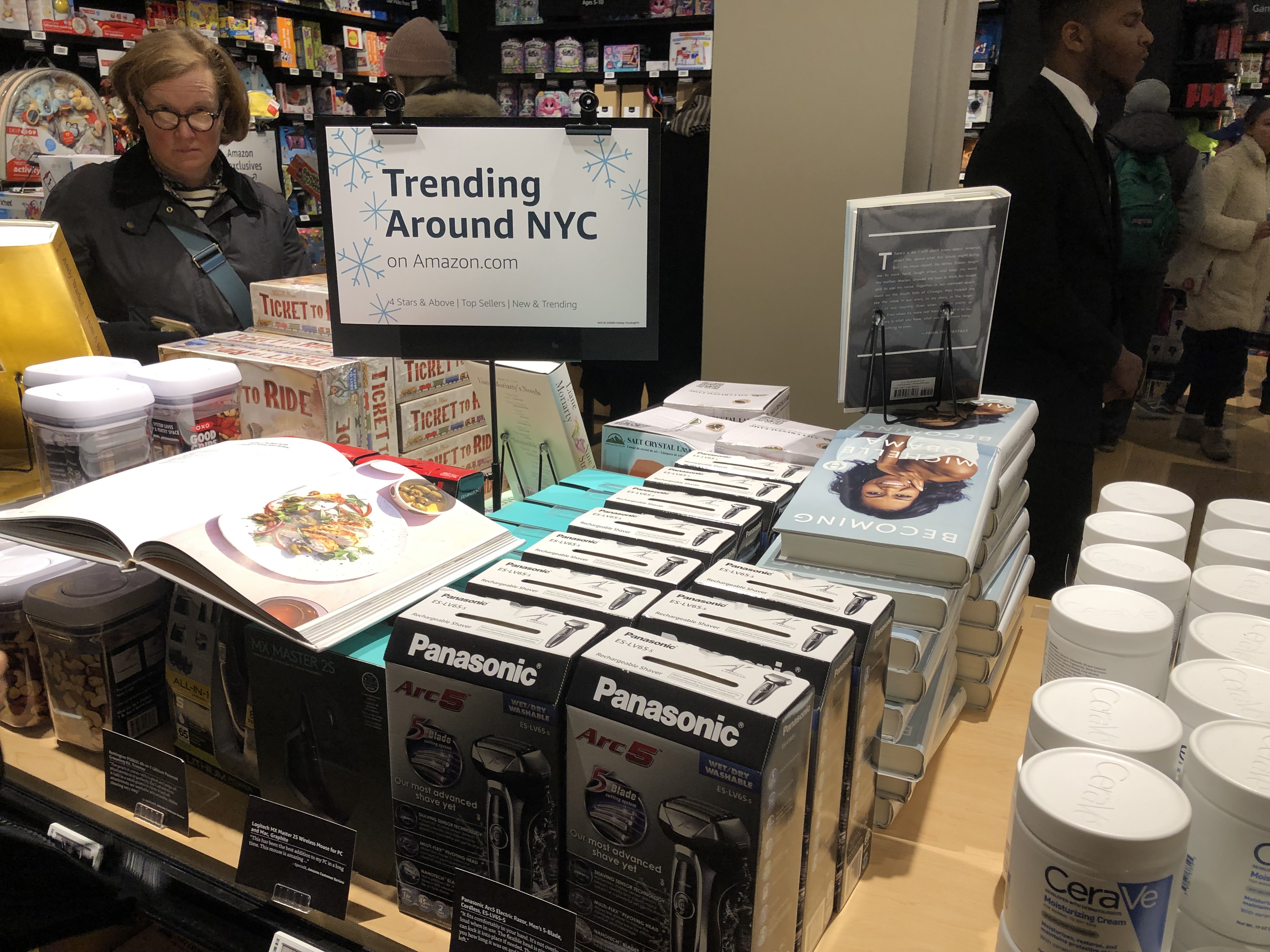 A Prime Internet-of-Things Future of Retail
The most important and far-reaching examples on the future potential of this concept were the direct link of this physical store to the Prime loyalty program (now over 100 million people strong) and the Internet-of-Things extension of the shopping experience through Alexa, Ring, and FireTV.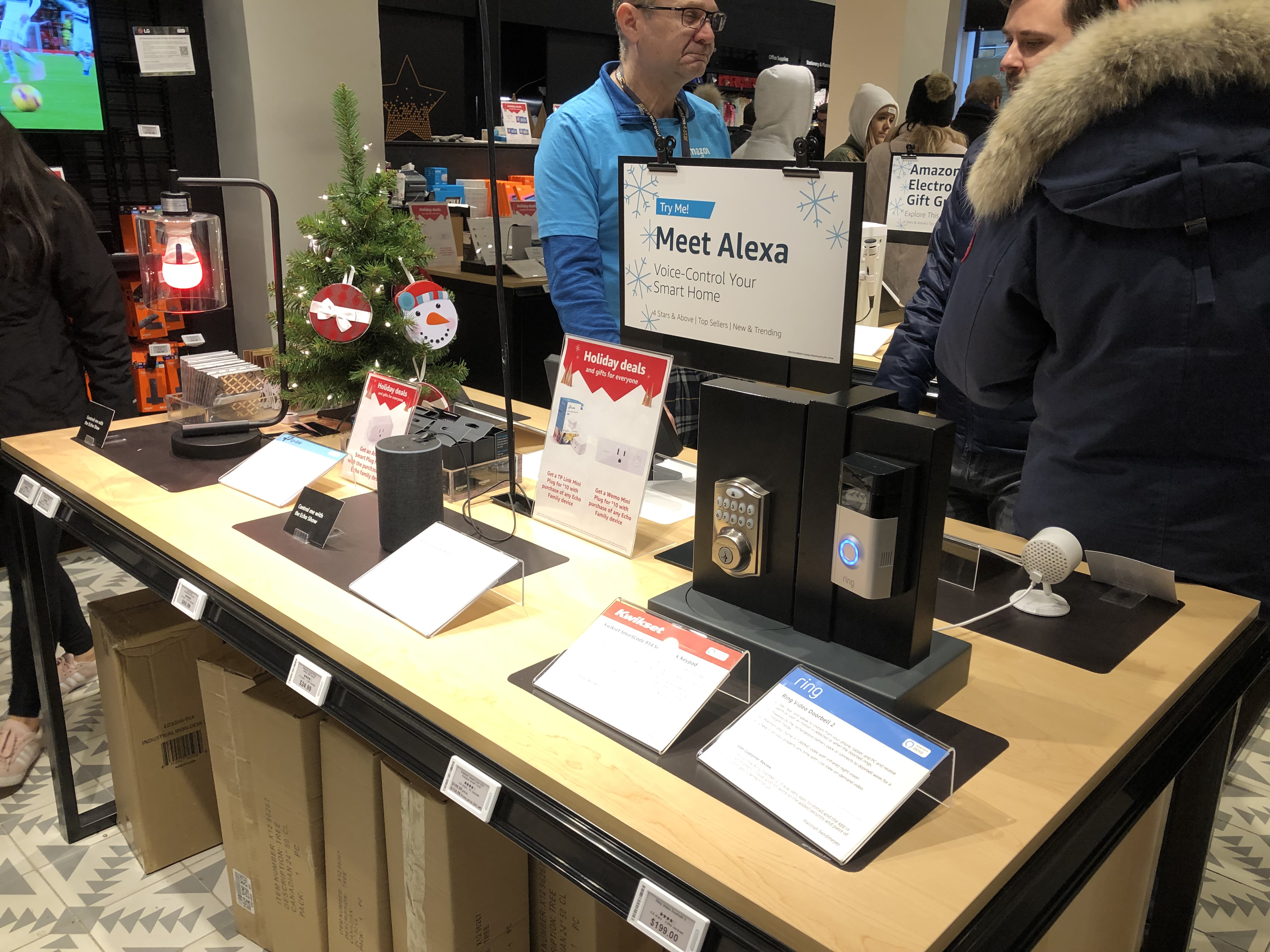 To get the Prime discounts in the store, shoppers could instantly sign-up to a 30-day trial. Minimal security devices were also on some products throughout the store.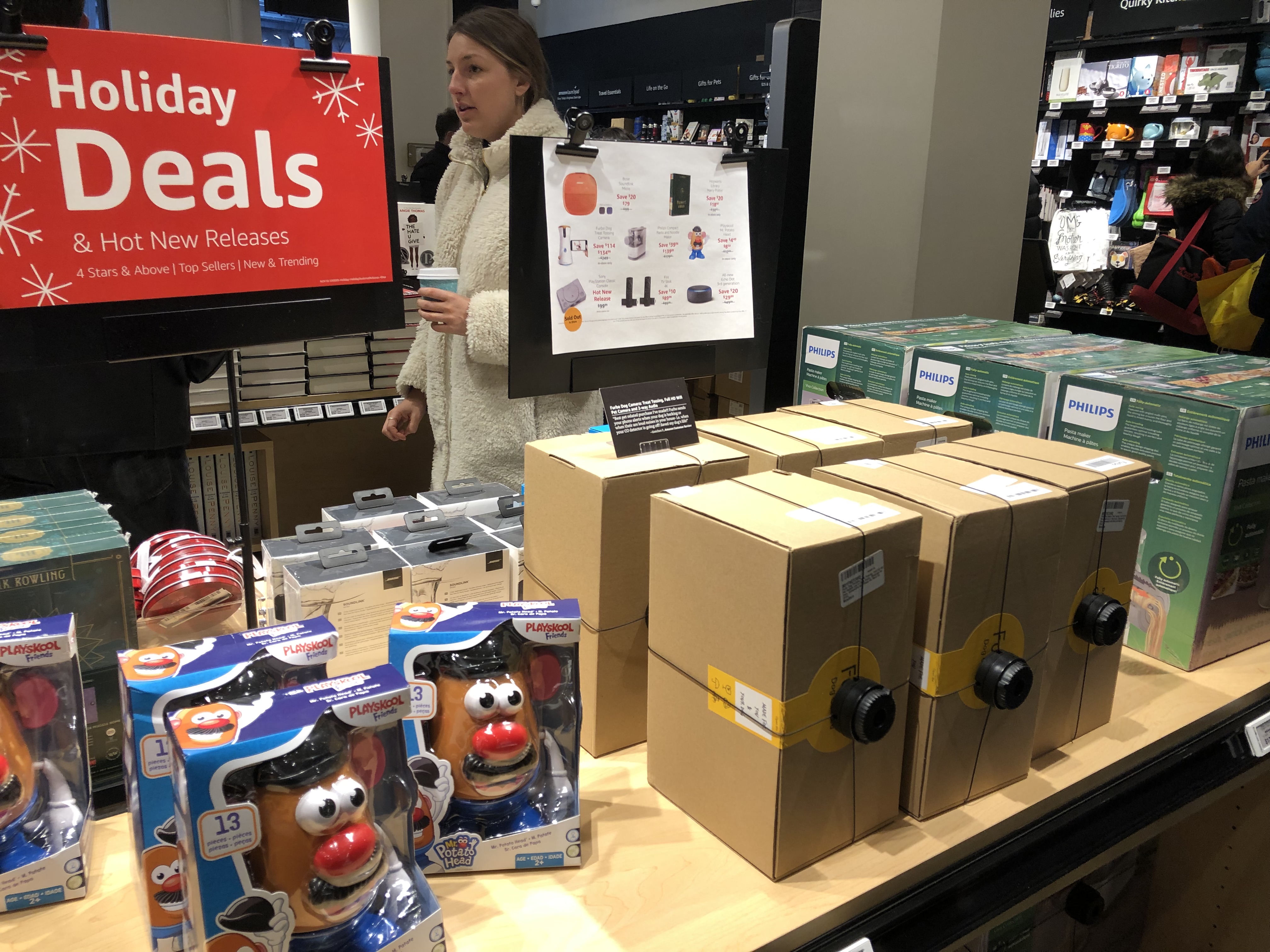 This Amazon physical store is not perfect, but it is a good beginning towards building exclusive personalized shopping experiences in further bridging clicks to bricks. The company should study the scarcity models created in fast fashion and the bargain consumer hunting passion present in other retailers' models.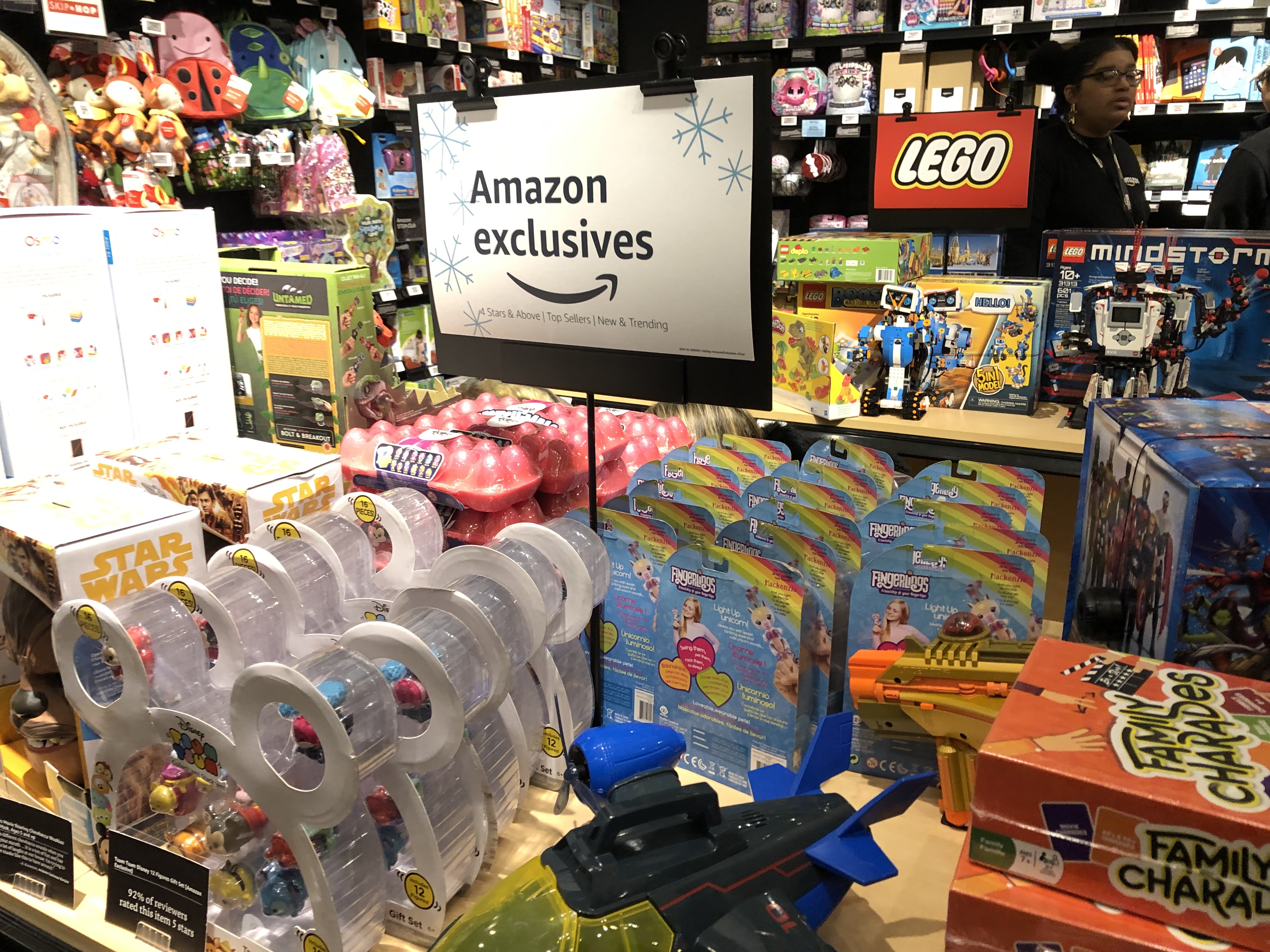 Would give this store four stars, but with greater experimentation and increased technology utilization, it truly has the potential to be a future five-star major retail chain. Much like that old general store where the merchant knew the customer by name, this concept can combine digital to physical branding differentiation and hyper-personalized experiences which are the future of retail.